Support for humanitarian aid: WCO successfully concludes the innovative C-RED project
16th October 2018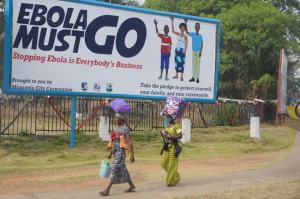 Back in 2016, thanks to financial support provided by the Netherlands, the WCO launched a capacity building project entitled "Customs for Relief against Epidemic Diseases" (C-RED) aimed at providing support to six Customs administrations in West African countries affected by the Ebola virus disease (EVD) epidemic.
One of the main achievements of the C-RED project was that it allowed various stakeholders – including Customs services, other agencies involved in border management and humanitarian players – to sit down together at the same table and work on draft procedures, which factored in the rules followed by the various governmental departments and the constraints to which they were subject (see the June 2018 edition of the magazine for a comprehensive overview of the project).
The project ran for two and a half years and came to a close in early October, after a third and final sub-regional workshop attended by representatives of the beneficiary countries (Customs administrations, Ministries of Health, and national disaster response and coordination agencies).
All those present welcomed the work undertaken by the WCO in cooperation with the project's institutional partners, which included the United Nations Office for the Coordination of Humanitarian Affairs (OCHA) and the Commission of the Economic Community of West African States (ECOWAS).
Although responsibility for the measures launched under the project has been handed over to the beneficiary countries and the ECOWAS Commission, the latter has called for continued support from the WCO.
The WCO would, therefore, welcome further partnership for a C-RED+ project, which would allow the implementation of broader-scale measures in three of the C-RED countries, as well as the inclusion of new countries at high risk of natural disasters or epidemics.
More information
capacity.building@wcoomd.org