The Czech Customs laboratory is 100 years old and more relevant than ever
18th October 2023
By
the Customs and Technical Laboratory, Czech Customs
The Czech Customs laboratory celebrated its 100th anniversary in 2023. Its history goes back to the creation of Czechoslovakia, after the collapse of the Austro-Hungarian monarchy in 1918 at the end of World War I.
First known as the Chemical and Technical Testing Laboratory, it was established in 1923 with the task of carrying out analytical and microscopic analyses, and of testing and examining raw materials, products and goods of all kinds, at the request of the Ministry of Finance and other authorities. In 1956, the laboratory was closed.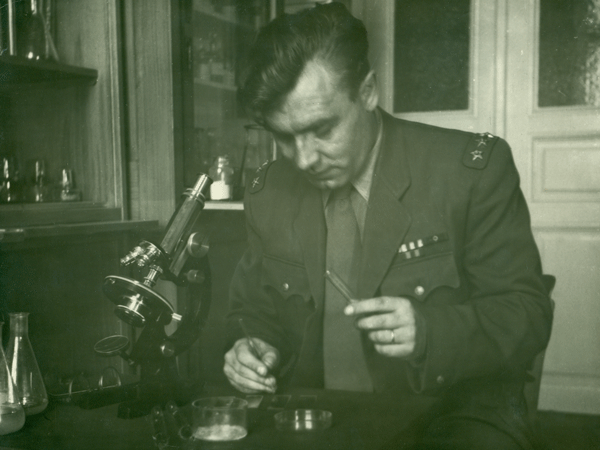 It was reinstated as the Customs and Technical Laboratory (CTL) in 1990 to support Customs activities by determining the nature of goods, their tariff classification, origin and, where appropriate, their value.
At first, the laboratory had only one office, in Prague. Several regional units followed in 1994 and 1995.
Today, CTL employs more than 50 specialists and technicians. Customs laboratories differ from other laboratories in that they have to analyse all types of products, mainly for the purposes of Customs classification, with staff skilled in two disciplines: chemical analysis and Customs regulations. As well as solid training in analytical methods, industrial processes of manufacturing, and chemistry in general, the staff must have an in-depth knowledge of Customs procedures and regulations pertaining to, for example, the classification of goods, the application of excise duties and the processing of export refunds, among others. CTL staff are trained by in-house specialists and analytical systems and devices suppliers. They also learn through knowledge exchanges with scientists from other Customs or state laboratories.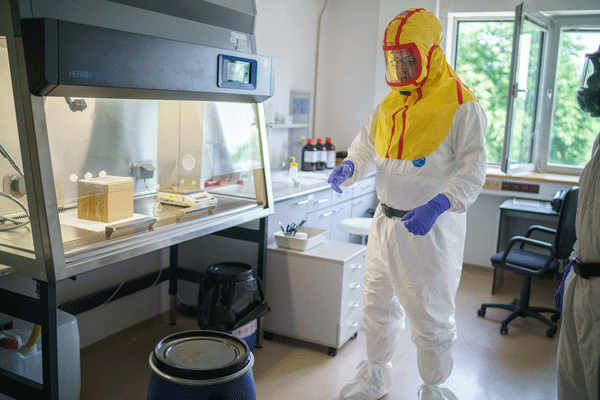 Equipment and certificates
Over the years, equipment has gradually been upgraded and analytical methods further developed. All units are equipped with standard analytical instruments, including chromatographs, spectrometers, various microscopic and macroscopic instruments, and specific analysers (for example, for the analysis of petroleum and other fuels). In addition, the central laboratory unit in Prague operates sophisticated analytical systems, such as nuclear magnetic resonance spectroscopy, high resolution mass spectrometry or isotope-ratio mass spectrometry. CTL also supports Customs officers who have access to mobile testing devices by providing guidance on how to use the devices and by checking and updating them.
The laboratory is today well known for its expertise in isotope analysis methods, especially nuclear magnetic resonance spectroscopy and isotope-ratio mass spectrometry, and has provided training on this to European Union (EU) Customs laboratories. CTL also participated in the development of the WCO Customs Laboratory Guide, which serves as a practical handbook for the establishment or improvement of Customs laboratories.
To demonstrate that it operates competently and generates valid results, as well as to promote confidence in its work, the laboratory participates in accreditation and certification schemes which assess alignment with national, European, and international standards on a regular basis. For example, CTL has been accredited by the Czech Institute for Accreditation as complying with ISO/IEC 17025 general requirements for the competence of testing and calibration laboratories, as well as with ISO 9001 global standards for a quality management system.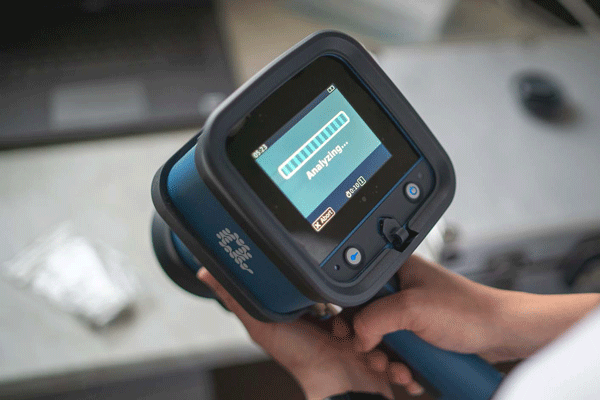 An intelligent Laboratory Information and Management System (LIMS) allows CTL staff to receive and enter information on all operations, from reception of the sample to the issue of the expert opinion. It facilitates the monitoring of laboratory activities and performance, the comparison of cases, the validation of results, and the compilation of statistics. The LIMS is interconnected with other information systems of the Customs Administration, which enables a completely paperless data exchange. The system also allows them to communicate with officers requesting the tests, if needed.
Focus on revenue collection and prohibited substances
Traditionally, Customs laboratories perform chemical analyses to determine the tariff classification of goods referenced in the Customs nomenclature, which is crucial for applying the correct duties, as well as for matters relating to anti-dumping procedures and export refunds. In fact, the controls for which CTL examination is required are mainly related to excise duty and anti-dumping measures. However, the laboratory also plays a critical role in enforcing safety, health and environment-related regulations. The commodities most represented in samples are mineral oils, other fuels, lubricants (about 20%), Customs seals (about 20%), alcoholic beverages and denatured or pure alcohol (about 20%), and narcotic substances (20%). The remaining fifth of the samples includes minerals and metallic products (currently dominated by gold products), chemical products, tobacco, tobacco products and substitutes, food and food preparations and textile products.
Some commodities are challenging, such as narcotic and psychotropic substances (NPS), their precursors and other organic substances suspected of having psychoactive, anabolic or hormonal effects, especially as they pose a particular danger to laboratory staff examining them. Assessing gold carat purity using a non-destructive method (as recently requested by the Crime and Tax Fraud Detection Unit) also requires special procedures, on top of equipment.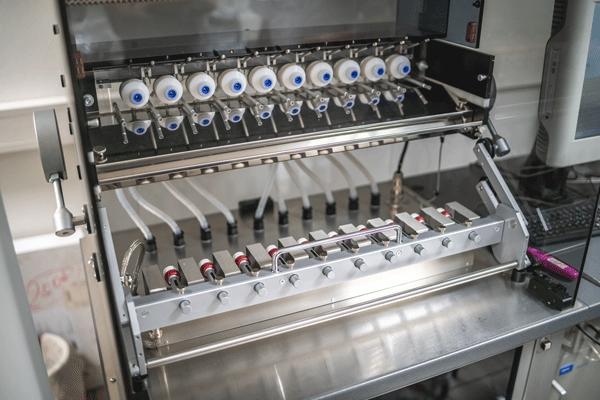 From the moment a new fraud is detected, laboratories have to implement a new type of test within days. New techniques need to be developed in order to be operational as fast as possible. To deal with and keep abreast of the latest techniques, CTL has been cooperating over the years with a number of research institutes and universities, as well as with the professional research and scientific departments of industry groups, such as the Biodiesel Association, in testing fuels.
As mentioned earlier, exchanges with other Customs laboratories are common occurrences. Of particular importance is the relationship established with the Coordination Group of European Customs Laboratories (CLEN) of the Directorate-General for Taxation and Customs Union, especially within the Expert Team project (CLET), whose objectives include pooling expertise and equipment, sharing results of analysis, and elaborating an operational common/harmonized approach for analysis.
More information