Overview of Russia's Training Centre for NII System experts
By
Alexei Moiseev, Vice-Rector for International Relations, Russian Customs Academy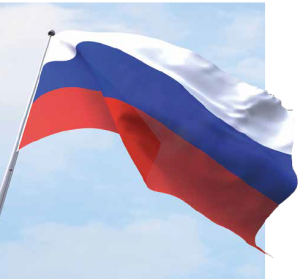 The Russian Customs Academy is the first institution ever created in Russia for training specialists with higher Customs education, and has, since 2002, been a recognized WCO Regional Training Centre. In 2007, following the suggestion of the WCO Secretariat, it was decided to create, within the Academy, a Training Centre for Non-Intrusive Inspection (NII) Systems.
The Centre is located in the St. Petersburg branch of the Academy, and its activities are mainly focused on training officers in charge of operating NII systems. Training participants benefit from the Customs Academy's modern facilities, advanced technologies, and innovative learning tools.
Since 2007, 1,772 officers, including 168 foreign specialists, have been trained thus far on how to operate fixed and mobile NII equipment. In addition, more than 10,000 officers have been trained on how to operate X-ray inspection machines specifically, and more than 2,000 specialists on how to apply risk management.
The Centre is staffed with certified specialists, including WCO accredited experts, having practical lecturing experience and fluent in the English language. They have all completed training delivered by one of the largest NII manufacturer's, and annually undergo additional training with manufacturers to keep up with the speed of technology advances and changes.
Customs administrations from all over the world are invited to send their NII personnel to the training sessions offered by the Centre. The Danish, Finnish, Indian and United States Customs authorities have already done so, and countries such as Azerbaijan, Belarus, Kazakhstan, Kirgizstan, Moldova and Ukraine have been sending Customs officers periodically over the last five years.
The Centre's resource capabilities allow 35 to 40 groups to be trained per year, with groups usually comprising about 10 to 12 officers. All training programmes are designed around a one-week course, with a total duration of 40 hours. The registration procedure involves sending a request to the Head of the Federal Customs Service of Russia. After consideration, the date of the training session and the number of trainees will be specified, and a communication sent to the requesting administrations accordingly.
More information
uic.rca@gmail.com
goncharenkoavl@ca.customs.ru