Data analysis: seizing opportunities for effective border management
29th May 2018
By
Dr Kunio Mikuriya, Secretary General, World Customs Organization
Data is generated by every economic activity, including by the movement of goods and people. In fact, the convergence of several technologies is accelerating the generation of data. According to experts, the volume of data continues to double every three years as information pours in from digital platforms, wireless sensors, virtual-reality applications, and billions of mobile phones. In addition, data storage capacity has increased, while its cost has plummeted. Data scientists now have unprecedented computing power at their disposal, and they are devising algorithms that are ever more sophisticated.
Data analysis is not new, companies and governments have been leveraging data analysis in their businesses for years to drive priority‐setting, decision-making, performance measurement, budget planning and forecasting, and operations. Customs already has a substantial amount of data at its disposal, beginning with data submitted for the Customs clearance process. Moreover, thanks to the development of digital technology, Customs can tap into data from other government agencies, commercially available databases, and open source information platforms, such as digitized global public records and multilingual news sources.
Taking this context into account, I am convinced that, building on last year's theme "Digital Customs – Progressive Engagement," it is imperative that we continue to enhance our data analysis practices. For this reason, I chose "Data Analysis for Effective Border Management" as the WCO's annual theme for 2017, which was launched on the occasion of International Customs Day (ICD) on 26 January.
A snapshot of the activities undertaken by Customs officers who were awarded on the occasion of ICD for their commitment to the data analysis theme reveals the diversity and complexity of the data analysis work being undertaken by Customs administrations. These officers have:
used analysis to better detect cigarette smuggling attempts;
undertaken a study on how to enhance the security deposits on mineral oils which are temporarily imported;
enhanced post-clearance audits by determining criteria and setting up profiles to control the movement of cargo;
exploited historical enforcement-related data to predict the behaviour of traders and passengers;
developed tools that directly support data analysis activities, such as databases or systems which enable Customs-to-Customs exchange of information;
engaged with other related government agencies to support data exchange;
implemented the WCO Time Release Study (WCO TRS) for measuring the time necessary for the clearance and release of goods;
assessed passenger risk, and assisted in the targeting and identification of high risk cargo;
It is important to recognize the critical value of the work of these officers, and the benefits that can be brought to our community through the sharing of knowledge on the use of data analysis methods and technologies. On this last point, I should like to highlight the importance that modern analysis tools are playing today. In recent years, we have witnessed the emergence of a whole gamut of new tools, providing new opportunities to get the most value from available information.
More and more Customs administrations have, for example, turned to data mining and predictive analytics, i.e. the pursuit of extracting meaning from raw data using specialized computer systems, or even cognitive technologies which use advanced algorithms to analyse unstructured data. Data, used in conjunction with analytics and other emerging technologies, will, I am quite sure, provide us with new opportunities to realize our objectives.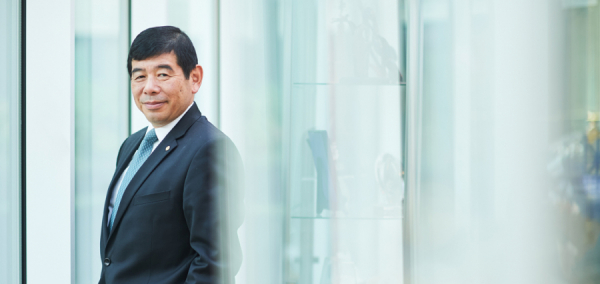 Key requirements
A critical foundation of a successful cognitive organization concerned with data analytics is the digitization of data. If data cannot be consumed by a cognitive system, it cannot be analysed effectively. So, digitizing information and processes and moving data to the cloud or any other easily accessible platform are some of the prerequisites for attaining success in the use of data analytics.
Data analytics should be able to access various databases (for example, seizure databases, databases of traders, valuation databases, etc.) to discover hidden information and patterns. In other words, automation of the extraction and analysis of Customs data, including external data, is also of critical importance. One of the benefits of Customs-tax and Customs-police cooperation that the WCO promotes is to enlarge Customs' access to different databases. The WCO Information and Intelligence Centre (I2C) is another endeavour to show the use of open data, while supporting intelligence-gathering.
Customs administrations should make data analysis a strategic priority, making use of cutting-edge technology, establishing appropriate automation policies, recruiting experts to collect and analyse data, and acting upon the data-driven insights. Customs staff also need to progressively develop the appropriate skills to exploit the potential of data analysis and information technology (IT) tools.
Needless to say, to optimize the use of data analytics it is important to obtain quality data in a timely manner. This is one of the key areas for partnerships with business to ensure the timely flow of precise information. Moreover, there is a need for border agencies to harmonize the data being shared (using the WCO Data Model) and to develop skills pursuant to any IT challenges. Further, Customs administrations need to ensure that privacy and confidentiality laws are respected, so as to uphold the confidence of society while accessing and using such data.
Data analysis, its key requirements and related challenges will be thoroughly discussed within the WCO during 2017, and will appear on the programmes of all major WCO events, such as the Information Technology Conference and Exhibition, the Global Conference on Transit, and the Technology and Innovation Forum. Even the WCO Knowledge Academy for Customs and Trade and the research-focused PICARD Conference will spend some time looking at this issue.
But, it is not only the WCO which will be focusing its attention on data analysis during 2017. I have been informed that some regional Customs organizations will also be organizing events around the data analysis theme, such as the Oceania Customs Organisation which intends to hold its event in May. I can only encourage initiative, while exhorting others to do the same. In addition, throughout the year, the WCO will use every opportunity to enhance the promotion of its tools that can contribute to taking the data analysis theme forward, such as:
the WCO Customs Enforcement Network (CEN), which is a global Customs seizure database;
the WCO TRS, which is a methodology for measuring border agency clearance times;
the use of mirror analysis, which involves using the Harmonized System (HS) Code to compare the imports (or exports) of a country with the exports (or imports) reported to it by its trading partners, as a means of detecting gaps in terms of quantity, weight or value that may reveal fraudulent flows or practices;
the application of performance measurement to improve Customs procedures and integrity, including the use of the techniques presented in the WCO Performance Measurement Contracts Guide;
the WCO Data Model, which supports data analysis by improving data collection and by enabling the sharing of data between government agencies.
Monitoring trends and practices
Part of our work in the months ahead will also be to showcase data analysis related projects to inspire others, and to monitor and communicate best practices in this domain. I therefore invite all WCO Members to share how they are leveraging the potential of data to advance and achieve their objectives, and respond to the expectations of their traders, transport and logistics operators, as well as their governments. Some have already shared information with us in the pages of this magazine:
Canada Border Services Agency explains how it is reorganizing itself around the data it collects, making data a strategic pillar to build around;
New Zealand Customs Service briefs us on the development of its Single Window, which will enable it to obtain richer and better quality data, as well as the analysis tools it is using, including future developments in this field;
Côte d'Ivoire Customs sheds light on how it is using mirror analysis to support risk analysis;
Singapore Customs gives us an overview of its data analysis policy in terms of technologies used and staff competencies required;
French Customs tells us about the data analysis that it applies to the movement of airline passengers and crew, and to the implementation of its Advance Passenger Information/Passenger Name Record (API/PNR) programme, including related challenges.
Last but not least, the magazine also includes an article from a Professional Associate working temporarily at the WCO Secretariat, who describes how the WCO capacity building programme enabled her to develop her data analyst skills, and an article from a technology provider which introduces cognitive computing and explains how it can help in improving trade compliance and facilitation.
Given its growing importance, the data analysis theme will be further explored during meetings of our committees and working groups during the year, and the WCO will make every effort to use all its different communication tools to disseminate the knowledge gained and practices shared on these occasions.
In wrapping up, I would like to sincerely thank all the contributors to this dossier on data analysis, including all the other magazine contributors who share their experiences on various Customs-related issues with us. Your contributions help us to ensure that the WCO continues to be the centre of Customs expertise, and a central point for sharing knowledge, information and research.