Controlling general aviation: WCO mapping tool nearing completion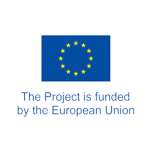 In early 2019, and in partnership with the European Union, the WCO launched the COLIBRI Project to assist Customs administrations in Latin America, the Caribbean, and Africa in implementing effective controls of general aviation, a sector that incorporates all civil aviation activity other than commercial transport (sports and leisure aviation, private aviation, business aviation, and aerial work).
The project originated from an observation: the flexibilities offered by this mode of transport are exploited by organized crime, but it is very difficult for enforcement services to detect illegal aircraft usage without access to high-quality data in real time, and without access to high-performance tools for aircraft geolocation.
The project's designers, therefore, sought to develop a mapping tool combined with a worldwide database on general aviation. This geoportal is now in its development phase, and is due to be launched in four languages (English, French, Portuguese and Spanish) by the end of 2020.
The information that will be listed on the aircraft, together with the needs of a range of enforcement agencies, has been identified by a Steering Committee comprising the WCO Secretariat project team, national experts from Customs and other partner administrations (civil aviation, criminal investigation, and anti-narcotics departments), and IT developers from a consortium of French specialist cartography companies that won the call for tenders to build the tool.
This collaborative work, which is essential to the project's success, identified the real needs of field officers in the affected zones, identified the various technical, organizational and human constraints, defined the technical functionalities and, finally, outlined how the tool should look, including in its mobile version. The Steering Committee members now have a blueprint for the geoportal, and the final product promises to offer new and effective technology that is accessible on any aircraft, in any country.
The system will consist of a main portal that will display relevant information on general aviation (e.g., images, articles, and news items), and which will provide access to a secure area reserved for specific users. The various technical tools will be built on an open-source basis, with an optimal security level.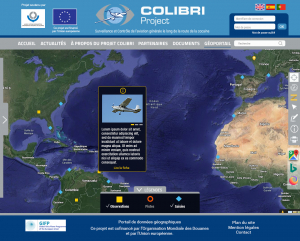 One of the tools is a map viewer that will display all the data on a background map (e.g., OpenStreetMap, Sentinel satellite images). Its data will include information on relevant events reported in the media or from any open sources, public geographical data, and control or seizure events. The latter will be reported by countries. The data displayed can be parameterized to define a specific area, such as an aerodrome, and filters will allow users to select which information to display. It can all be printed or exported to prepare for a field mission, for example.
The international database will contain a technical data sheet for each aircraft, stating its registration, a detailed description, and record of controls carried out. An aircraft's control history will, therefore, be able to be traced from its registration.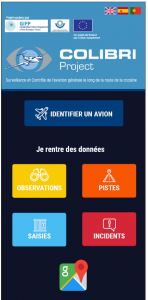 The mobile application, designed primarily for field officers, will not offer the full range of system functionalities, but will enable geolocated data, including photos, to be input into the COLIBRI database. This application will be available in offline mode, i.e. without the need for mobile or WiFi network access, so that officers can record data on their device wherever they are, and send it to the database later once network access is restored or available. Because the interface is simple and intuitive, training in the tool will be short.
Each country participating in the project will take responsibility for its own management of the system, and may, therefore, decide to share its information at the desired level (national, regional, global). Information on offences will also be exchanged in accordance with bilateral Customs, police or judicial cooperation agreements.
More information
enforcement@wcoomd.org