Gender Equality and Diversity: a look into the assessments made with Ghana, Togo and Côte d'Ivoire
15th June 2023
By
the WCO Secretariat
Launched in 2013, the Gender Equality Organizational Assessment Tool[1] (GEOAT) enables Customs administrations to self-assess their existing policies and procedures on gender equality in order to identify areas where improvement may be needed. While they can conduct the assessment on their own, Customs administrations can also receive support from the WCO Secretariat to obtain a more comprehensive evaluation. As at June 2023, the WCO Secretariat has worked with the Customs administrations of Brazil, India, South Africa, the Philippines, Liberia, Zambia, Ghana, Côte d'Ivoire and Togo, within the framework of different capacity building programmes. During COVID-19, some of the assessments were made remotely. All resulted in comprehensive reports, including recommendations adapted to the specific context of each country.
The most recent assessments, with Ghana, Côte d'Ivoire and Togo, were carried out within the framework of the West Africa Security Project (WASP), which is implemented by the WCO Secretariat and funded by the German Federal Foreign Office. By including a component on Gender Equality and Diversity in the Project, the two Project partners acknowledge the importance of gender equality and diversity as prerequisites for achieving sustainable development and for ensuring peace and security.
The WCO recommends implementing gender equality and diversity on a cross-cutting level, in internal policies (human resource management), external policies (border operations and engagement with stakeholders), and in overall coordination, monitoring, and evaluation mechanisms. Within the framework of the WASP, a WCO Secretariat expert first analysed each of these areas using the GEOAT and its indicators.
In the coming months the Project will also focus on:
Conducting training, leveraging the WCO blended training package "Advancing gender equality and diversity in Customs".
Supporting the drafting of gender equality action plans for the three Customs administrations.
Updating the GEOAT, adding new chapters and indicators (the update was discussed at the meeting of the Virtual Working Group in May 2023).
Organizing a workshop for the partner Customs administrations to present the findings and conclusions of the Project.
The assessment is typically carried out over the course of 5 days. With the agreement and support of the partner administration, the WCO expert meets with different departments and units, both at headquarters and ports of entry, as well as with various stakeholders from the public and private sector.[1] The latter usually include the ministries in charge of gender issues, associations of women Customs officers, representatives of associations of women traders, international organizations, and development agencies. Drafting of the recommendations is done at a later stage, and may include some iteration with the administration to obtain additional information or clarify some areas. The final report is then sent to the administration's senior management team, who are invited to inform the Secretariat of the recommendations they intend to endorse.
As Ghana, Côte d'Ivoire and Togo had not participated in any of the activities carried out under the WCO umbrella to develop and share knowledge on GED, the assessments were a great opportunity for the Secretariat to learn about their practices and to get them engaged in the work done in this area.
In Ghana, the WCO expert met with several departments, including Human Resources and Training, Communication and Public Affairs, Ethics and Good Governance, Strategy and Research, and Policy and Programmes, as well as with representatives from the Customs Ladies Club and from different field offices. Conversations were also held with private sector stakeholders, representatives from the Ministry of Gender Equality, and other border agencies, which allowed a broader view of the situation on gender equality in Ghana. A visit was also made to the port of Tema to observe field operations.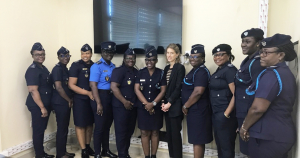 In Togo, the WCO expert met with several Customs departments, including Human Resources, Training, Communication, Prevention and Fight against Corruption, and Studies and Strategic Planning, as well as with representatives of the Customs Women Association. A visit was also made to the Lomé port and the Sanvee-Condji joint checkpoint, located on the border between Togo and Benin, which allowed for in-depth discussions on the work in these stations and the procedures. A meeting was held with the Autonomous Public Establishment for the Operation of Lomé Markets and a group of women traders to better understand their situation and unique challenges. Finally, discussions were held with representatives from the Ministry of Social Action, Promotion of Women and Literacy of Togo to align the findings of the assessment with the national policies promoting gender equality in Togo, and to identify potential avenues for forward collaboration with Customs.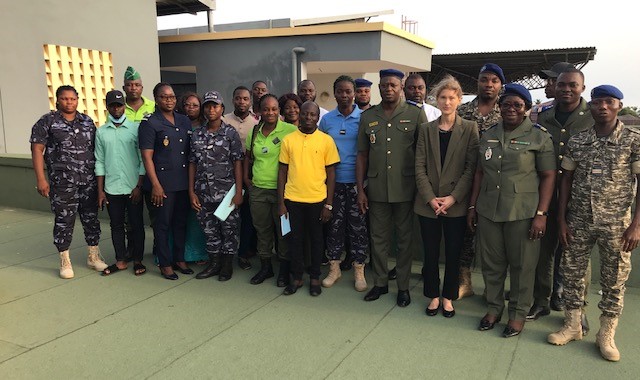 In Côte d'Ivoire, the WCO expert met Customs officers from several units, including the Gender Cell, Human Resources, Communication, Integrity, and the Customs Training School. She also spoke with the President of the Côte d'Ivoire Association for Female Customs Officers (Amicale des Douanières Ivoriennes). She also visited the Abidjan port and airport, and the Aboisso-Noé border station on the land border with Ghana, for a more in-depth discussion on the work in these stations and the procedures. Conversations were held with private sector stakeholders, including women traders. In addition, a meeting was held at UN Women premises in Abidjan, which also included representatives of women traders, to leverage synergies and identify avenues for forward collaboration.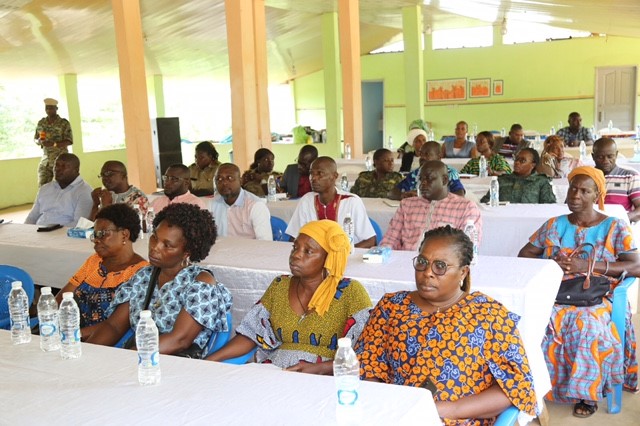 The Secretariat has identified several challenges shared by the three administrations.
Lack of knowledge on the importance of GED and how it relates to the work of Customs
Promoting GED within Customs is not just a question of fundamental rights, but also a prerequisite for creating efficient administrations which can adapt to the fast-moving challenges that globalization and modern society bring. Enhancing knowledge among staff and awareness-raising on gender equality and diversity-related issues is key to fostering a change of mindset among all staff. The administrations should conduct specific training to address GED issues and include the WCO training modules as part of their training curriculum for Customs officials.
Lack of continuity of efforts
Promoting GED goes beyond the issue of equal representation. Staff from different backgrounds and of different genders often have different needs, constraints and preferences, and therefore can be affected differently by policies, regulations and working arrangements, for example. Administrations need to take this into account and ensure that gender equality and diversity is considered in everyday policies, from communication to human resources, and in relations with external stakeholders.
"Gender mainstreaming" consists of integrating the concerns and experiences of women as well as men in the planning, implementation, monitoring and evaluation of policies and activities. While there is an awareness of gender equality and diversity issues in the three administrations, and some initiatives have been launched, such as the creation of the Associations of Women in Customs, there is a need to develop a greater understanding of how gender equality and inclusion can be implemented on a cross-cutting basis, for instance in terms of establishing an action plan with clear objectives that could be monitored over time.
Lack of written policies and documents
Although practices are sometimes in place, they are not necessarily formalized or documented, which hinders consistency and sustainability. The administrations should have a policy or action plan promoting GED, and a dedicated unit or working body in charge of holistically working on implementing these issues on a cross-cutting level within the organization. The association of women Customs officers which each has established each has a work plan, but participation in the association remains an extracurricular activity outside regular work duties.
Lack of data and monitoring frameworks
Lack of needs assessments and segregated data prevents administrations from identifying gender- specific trends and gaps, and from measuring progress over time. Data related to training and career development, and from employee and stakeholder satisfaction surveys, should be collected and disaggregated by sex.
More funding is needed to meet support requests
Several Customs administrations have expressed their interest in working with the Secretariat on GED issues and in receiving further support on how to use the GEOAT. To respond to these requests, the WCO is currently creating a pool of Recognized Experts on GED.
As a first step, a train-the-trainer workshop was organized at the WCO Headquarters in Brussels in March 2023. It brought together 20 pre-selected English-speaking Customs officers and was funded by the Swedish International Development Cooperation Agency (under the WCO/SIDA Trade Facilitation Customs Modernization Programme for Sustainable Development in Sub-Saharan Africa) and by the United Kingdom's His Majesty's Revenue and Customs (under the WCO/UNCTAD/HMRC Accelerate Trade Facilitation Programme). As a second step, these experts will be called upon to support capacity building activities and pass a final evaluation.
Once funding is available, the WCO will continue supporting Customs in their efforts to apply gender mainstreaming and ensure they are inclusive. Donors wishing to fund GED-related activities are invited to contact the Capacity Building Directorate.
More information
capacity.building@wcoomd.org
[1] Meetings with these stakeholders were not possible during the COVID-19 pandemic and therefore were not organized in all countries.