Mozambique launches Electronic Cargo Tracking System
By
Professor Zhiqiang Chen, Chairman, President and CEO of NUCTECH
In 2021, the Government of Mozambique launched the Electronic Cargo Tracking System (ECTS) with a view to bolster the supervision capacity for transit goods and hence promote legal cross-border and regional trade by reducing smuggling, theft and losses of goods across the supply chain.
Mozambique, located in the South-Eastern part of Africa, on the Indian Ocean, has one-third of East Africa's coastline and hosts many deep-water coastal ports dotted with cargo terminals, warehouses and container terminals. 70% of goods entering the territory are in transit to countries of the Southern African Development Community (SADC), through logistics corridors which link the ports with the neighbouring countries of South Africa, Zimbabwe, Zambia, Malawi, Botswana and the Democratic Republic of the Congo.
The fact that the country serves as such an important regional logistics and transport focal point means that the Customs authority has to supervise large volumes of transit operations involving a wide variety of cargoes, some carried by tanker trucks, others by bulk trucks. The challenge is to prevent tax evasion and combat smuggling, whilst facilitating the flow of legitimate cargo in order to enhance the country's regional competitiveness.
In order to address this challenge, the Government of Mozambique has established a company under a public-private partnership scheme to implement and operate an electronic sealing and cargo tracking system for the next 30 years. The system has been rolled out across the entire country, covering the main ports of Maputo, Beira and Nacala and all exit/entry points, with over 30 inspection sites.
The company, in partnership with a security solutions supplier, has launched a Data Center, a Central Command Center and a CCTV surveillance system, and has installed thousands of sets of sensors in 30 ports and border inspection sites across the country. A Rapid Response Team has also been set up.

Electronic Cargo Tracking Services is a customized solution designed specifically to meet Mozambique's unique requirements for protecting the integrity of transit goods. Electronic seals have been introduced to extend the outreach of Customs control. The system combines the mechanical security of standard seals with the electronic security offered by RFID, delivering real-time assurance of cargo integrity and the traceability of illegal operations to address organized crime, theft, trade fraud and contraband smuggling.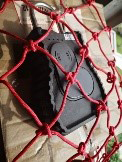 As cargo is carried on different types of vehicles, a variety of E-seals were developed to secure the chain of custody in different scenarios. In addition to the typical container seals, two specially-designed E-seals have been introduced for the supervision of transit goods carried in bulk trucks and fuel tanker trucks, which are commonly used for transit trade in Mozambique. The net-like seal covers open-top pickup trucks or flat cars, entirely covering the cargo and thus protecting it from potential tampering. In addition to its track-and-trace capability, the net E-seal can automatically send an alarm whenever the net is being cut or ripped. For fuel trucks, tank seals have been introduced to ensure that no oil unloading or illegal opening can take place during the transit trip. Also, with explosion-proofing built into its design, the tank seal is compliant with the European Union Directive concerning equipment and protective systems intended for use in potentially explosive atmospheres (ATEX Directive 94/9/EC).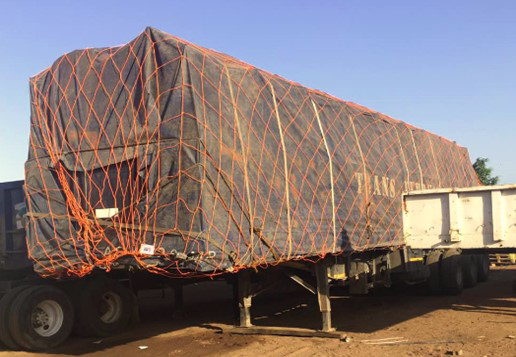 Regardless of their type and form, E-seals allow for the automatic sending of an alarm in the event of any illegal opening, deviation from the pre-assigned route or unjustified overtime stay, or abnormalities such as a battery level being too low. The system enables Mozambique Customs to enjoy real-time visibility of transit cargo and provides it with rich information.
Such systems are categorized as Internet of Things (IoT) devices. IoT can be defined as an environment in which sensing objects send data to an application that can then be used to create situation awareness and enable applications, machines and human users to better understand their surrounding environments. By connecting sensors and integrating data from various sources, successful IoT applications increase supply chain transparency, enhance situational awareness and generate actionable insights. This helps officials to make informed decisions and speed up legal trade, while quickly identifying and stopping dutiable, illicit or prohibited goods.
Data, rather than Customs officers, run most of the errands, such as escorting the transit cargo and ensuring the integrity of the conveyance along its journey. Customs officials are liberated from repetitive manual work, enabling them to focus on more critical border control missions, thus better safeguarding global travel and trade while staying away from high health risk scenarios during the pandemic.
More information
chen-zq@nuctech.com