WCO marks its 70th Anniversary in the margins of the Council Sessions
The Convention establishing a Customs Co-operation Council entered into force on 4 November 1952. Accordingly, the World Customs Organization (WCO), as the Customs Co-operation Council is now known, is celebrating its 70th Anniversary this year.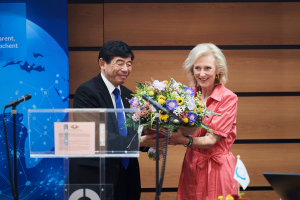 Given that Belgium is the host country of the WCO, representatives participating in the Organization's June 2022 Council Sessions were graced by the presence, on Friday 24 June 2022, of her Royal Highness Princess Astrid of Belgium; Mr. Vincent Van Peteghem, Belgium's Deputy Prime Minister and Minister of Finance; and Mr. Hans D'Hondt, President of the Federal Public Service of Finances.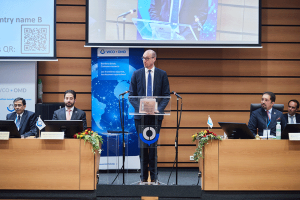 Mr. Van Peteghem addressed the assembled guests, highlighting the importance of international trade for his country, one of Europe's major logistics hubs, as well as the crucial need for a Customs service that operated smoothly and efficiently. He expressed his satisfaction at knowing that digitalization and data analysis were among the WCO's priorities, as progress in these areas would enable Customs to meet the challenges of tomorrow.
A tree offered to the WCO by Belgian Customs was also planted in the WCO Secretariat gardens. It symbolizes the strong bonds forged between the Organization and Belgium over the years.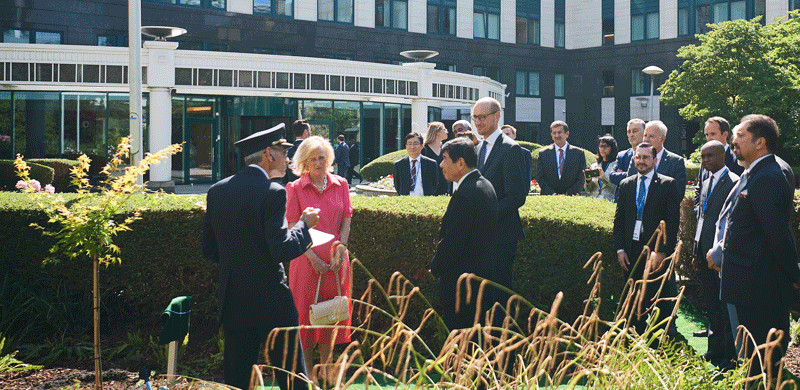 Participants in the Council Sessions were also invited to a guided tour of one of the collections of the Royal Museums of Fine Arts of Belgium, which was followed by a gala dinner.